Every part in your car needs service from time to time to give you the best performance and stay in good condition. Your tires are no except. Just like all the parts under your hood, they need maintenance and repairs sometimes. If you need tire repair near Ithaca, schedule service with Maguire Subaru.
Resources:
Most Common Tire Repairs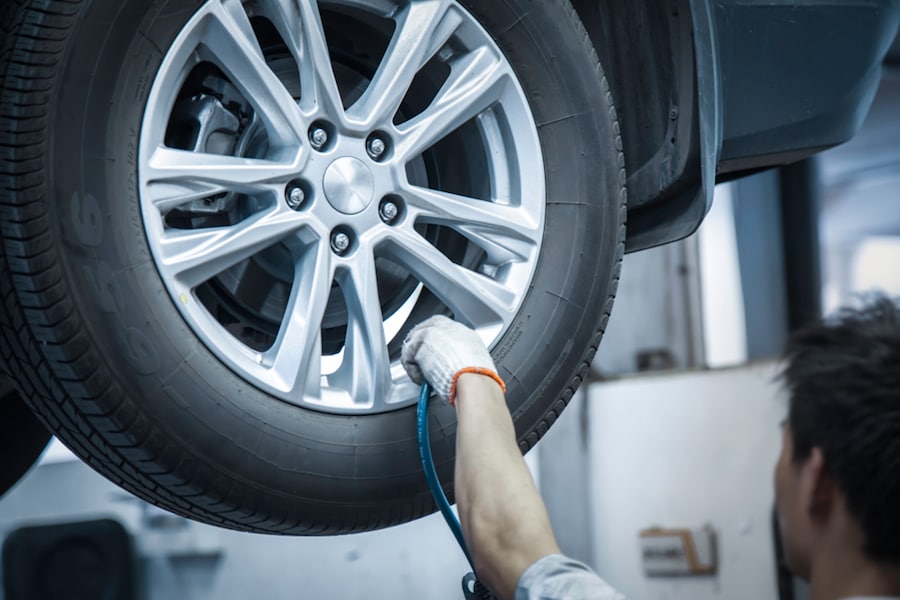 Tire service can range from routine maintenance to serious repairs. It all depends on what condition your tires and their tread are in. Some jobs that service technicians frequently perform on tires and wheels include:
Tire rotation
Patching holes & tears
Checking air pressure & inflating tires
Replacing old or damaged tires
When To Get New Tires
It's estimated that you'll need tires every 25,000 to 50,000 miles. You might be wondering, why such a wide range? Well, that's because how your tires hold up has a lot to do with what you drive and where you're driving.
For example, a compact car is going to run on a different set of tires than a large SUV. Along the same lines, if you spend a few months out of the year driving through snow and ice, your tires are going to have a completely different experience than they would if you lived somewhere that's warm all year round.
Even more important than where you live or what you drive though is how drive. If you're a responsible driver who gradually comes to a complete stop, your tires will probably maintain their tread longer than someone who's aggressive and skids or slams on the brakes a lot.
Signs You Need Tire Repair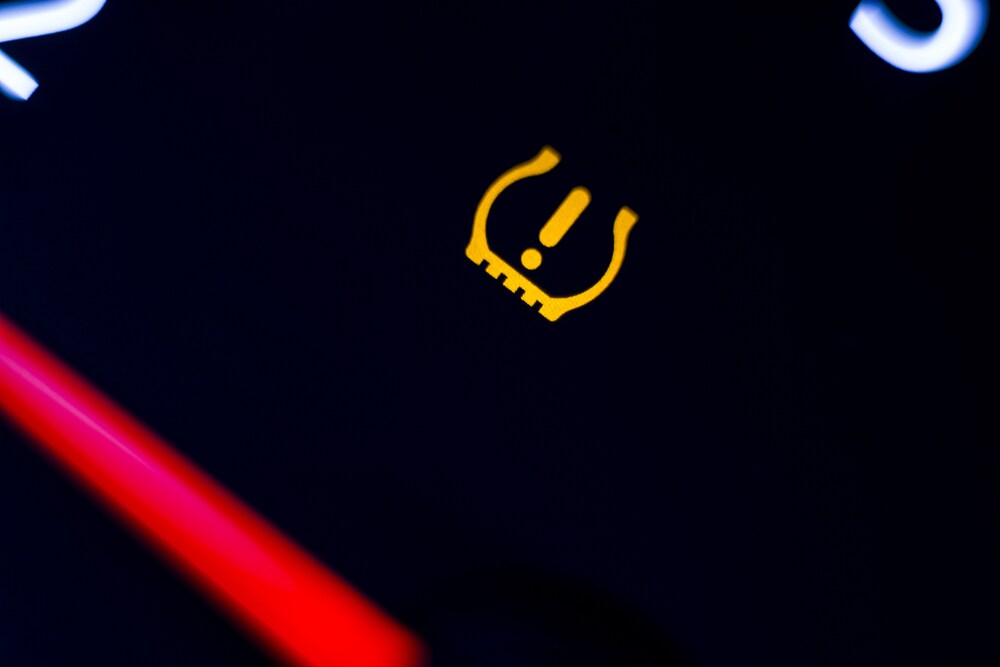 Odds are, your vehicle has a Tire Pressure Monitoring System. Using a dashboard warning light, this system will let you know when one or more tires have low air pressure. While not every tire issue has a dashboard warning light, there are a few ways you can tell if your tires need to be repaired or replaced.
The easiest way to check on your tires it to give them a good look. Worn tread looks smooth and shiny. You can usually see any signs of damage, too, such as tears, scuffs, or if the sidewall has ruptured.
Some are ways to check on your tread are to run your hand along the tires to see how they feel. You can also use a penny to see how much tread is left. Turn the penny upside down and try sticking it in between the grooves. If you can't see President Lincoln's head, your tread still has some grip. If you can, odds are you need new tires.
Sometimes your tires decide for you. If you've driven over a nail and have a flat or have experienced a blowout, you'll know very quickly that your vehicle needs a new set of wheels. That's when a service center with a team of tire technicians can help you out.
Schedule Tire Service
If you experience any of the issues here and need tire repair near Ithaca, schedule service with Maguire Subaru. We have a team of highly trained technicians in our service center who can take care of all your tire service, rotations, and repairs.