The Subaru Forester is a trusted SUV that offers a comfortable interior, tons of cargo room, a dependable drivetrain, and lots of safety features. Just how efficient is it, though?
Maguire Subaru finds out. We examined the Subaru Forester MPG ratings, so drivers in Ithaca will know how far this capable SUV can carry you.
Subaru Forester Fuel Economy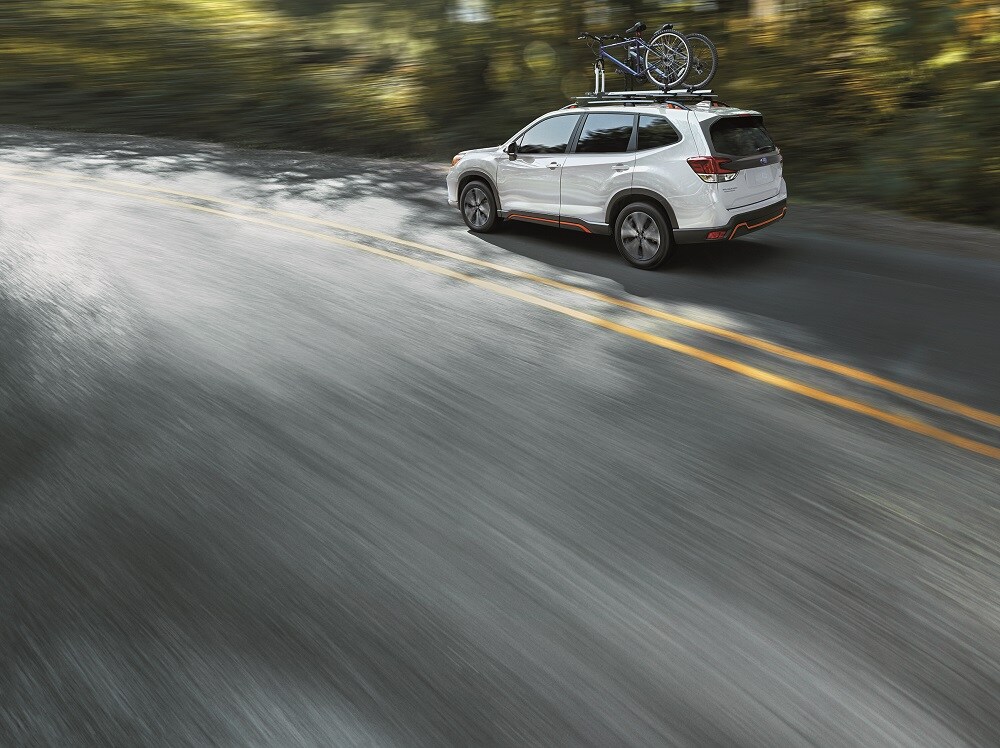 The 2019 Subaru Forester can get up to an EPA-estimated 26 city/33 highway MPG. It also has a 16.6-gallon fuel tank that gives you the freedom to drive further in between stops for gas.
With that kind of performance, California emissions standards have recognized it as both a Low Emission Vehicle (LEV III) and a Super Ultra-Low Emission Vehicle (SULEV 30).
Another way it achieves this impressive fuel economy is with its design. This SUV has a curb weight of just 3,449 pounds and sports an aerodynamic design.
The front grille is bordered by a wide air intake below and a set of streamlined accent lines on the hood. It also stands tall with an 8.7-inch ground clearance. This helps with everything from air flow and drag to getting up and over obstacles and steep terrain.
Subaru Forester Specs
The 2019 Subaru Forester runs on a 2.5L 4-cylinder SUBARU BOXER® Engine that gets up to 182 horsepower and 176 lb-ft of torque. It's designed to deliver an efficient performance, while also maximizing its output, with a Dual Active Valve Control System (DAVCS).
Working alongside this engine you'll have a Lineartronic® CVT. On top of providing you with precise shifting, it's capable on all sorts of terrain with Adaptive Control and Incline Start Assist. Plus, with 7-speed manual mode with paddle shifters, you can take control of the gears and drive manually without a clutch.
Subaru Forester Fuel Saving Features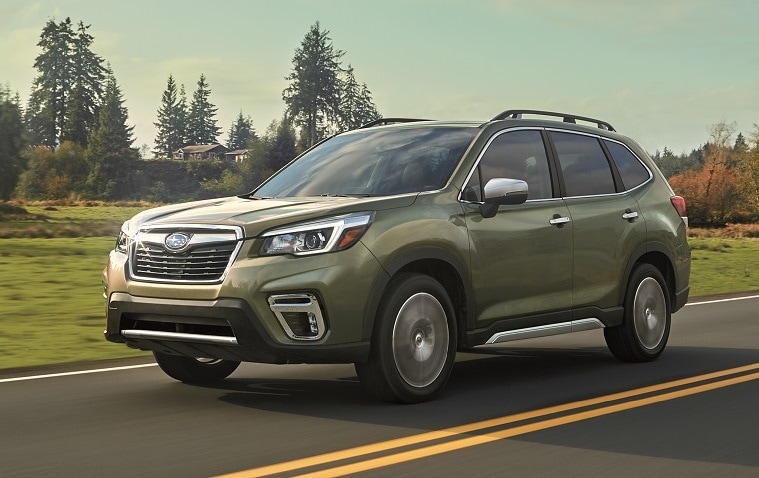 The 2019 Subaru Forester also has lots of standard features that are designed to boost its fuel economy. For example, its powertrain features an Auto Start-Stop System that cuts power to the engine when you're idling.
When you're on the road, you can get the most out of your gas tank with Adaptive Cruise Control. This safety feature comes standard and will both extend your drive and keep you a safe distance from the car in front of you.
You can count on your car to adapt to your drive, too. The Subaru Intelligent Drive (SI-DRIVE) Performance Management System manages your engine, throttle, and transmission and can adjust them between different driving modes to give you a more stable and efficient performance.
Test Drive the Subaru Forester
To learn more about the Subaru Forester MPG, visit Maguire Subaru. Both families and drivers in Ithaca can rely on it to provide you with a safe, comfortable, and efficient drive. To experience this SUV's fuel economy first hand, visit our dealership and take the Subaru Forester for a test drive.