Do you need an oil change near me in the Ithaca area? We've got great news! Maguire Subaru has a state-of-the art service center where we help drivers like you on a daily basis with their routine maintenance needs.
If you're due for an oil change, contact us today and we'll get you scheduled!
When to Get an Oil Change
It's generally recommended that you schedule an oil change once every 7,500 miles. This is roughly twice per year. Definitely never go more than one year or 10,000 miles (whichever comes first) between oil changes or you may experience expensive or irreparable engine damage.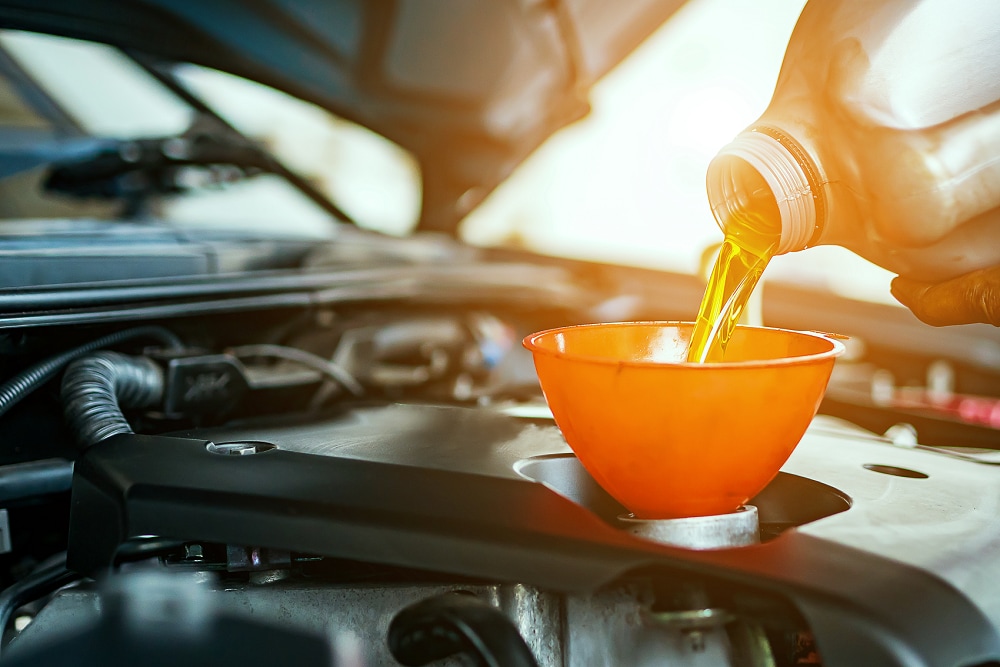 While we recommend keeping an eye on your oil change intervals and making regular appointments, you'll also get a few clues from your car when you're overdue for a change. These include:
A knocking sound in the engine
Dark-colored or dirty oil
An oil smell inside the cabin
Decreased fuel efficiency
Sluggish acceleration
Also keep an eye on your dashboard. If you see a yellow light that looks like an oil can, your oil pressure or oil levels may be too low.
Schedule an oil change as soon as possible if you notice any of the signs we mentioned above.
Why Change Your Oil
Engine oil is the true unsung hero of your car's powertrain. During operation, your oil moves throughout your engine, lubricating the quickly moving parts and regulating its temperature.
What happens over time is that your oil may pick up debris or other particles as it travels around your engine, causing it to get dirty, sluggish, and generally less capable at performing its important jobs of lubrication and temperature regulation.
When your engine oil is old or dirty, it can cause your engine to overheat. It can also allow for excessive friction, which can lead to costly engine damage. To prevent this, you'll want to be sure to schedule oil changes as recommended by the manufacturer or your local certified service center.
Schedule an Oil Change near Me
If you're due for some fresh oil, contact Maguire Subaru, near Ithaca. We'll get you scheduled for a visit to our service center and give your vehicle the care it needs to be at its best.
Schedule an oil change near you today!